A few pic's of Myrah's previous litters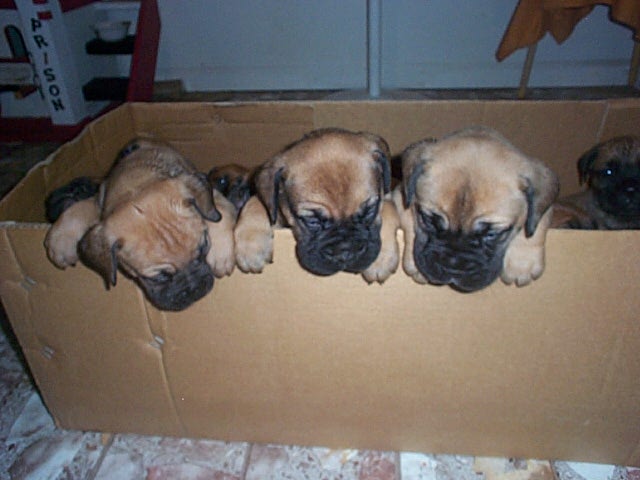 ...08/03/2012

Pups, have arrived...Two males, and four females. To see pic's of this litter... Please move cursor under 2011 Puppy Pages, and click on the "New"2012 Puppy page!

Thank you!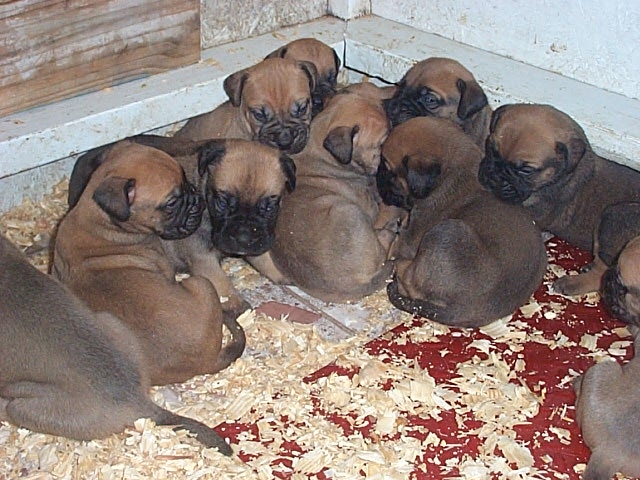 We're happy to announce the arrival of eight healthy puppies. Six little guy's, and two beautiful little gal's! (Born on June 02, 2011)

Dam... Bluestars "Myrah Merrylegg's"
Sire... Bluestars "Big Sye of Relief"
Are you looking for a new best friend? Stop back, and visit us! Watch as this litter of Bullmastiff puppies grow from small balls of fur that squeal, into loving little teddy bears with us. "It's amazing, how fast they grow!"

We will be posting pic's of this litter, and updating our pages often as the pups progress through the next eight weeks. If you see a puppy that you like in this litter. Please contact us to discuss making a deposit, and holding a specific puppy for you until it's ready to go to it's new home. Pups from this litter will be ready to go to new families, and homes after July 25th, 2011










Thank you!
For considering us ...@ Jackson RidgeBullmastiffs.
"We hope you find your... Best friend!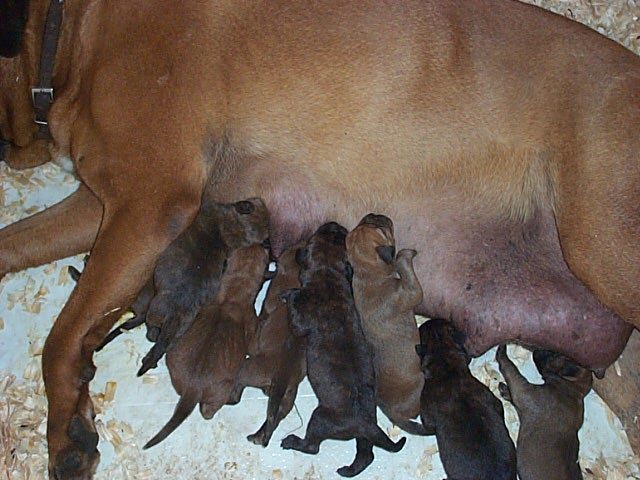 Myrah, with her new family, day two. She had eight little darlin's!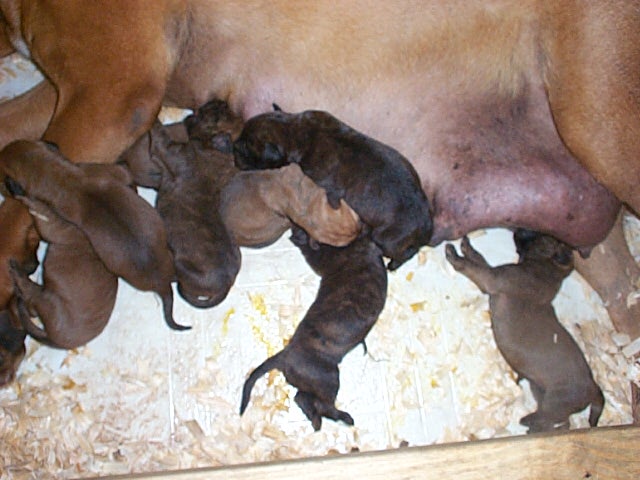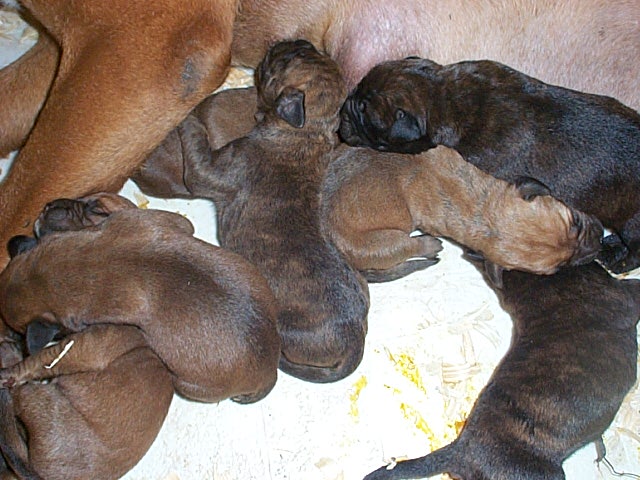 ***June 5'th 2011***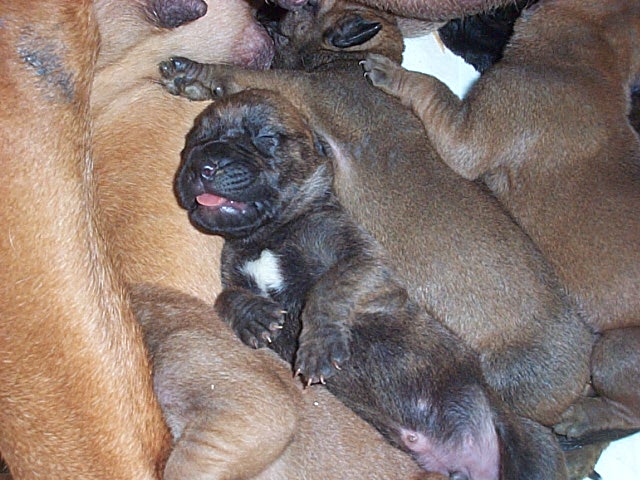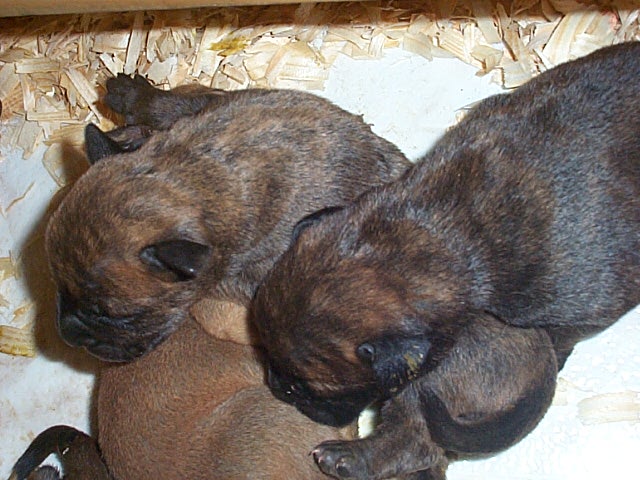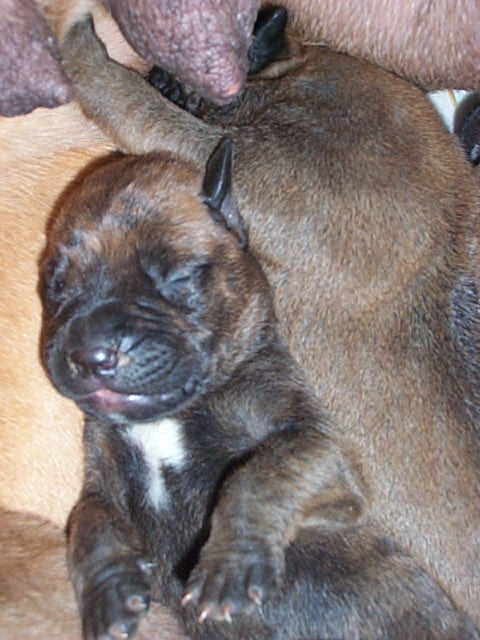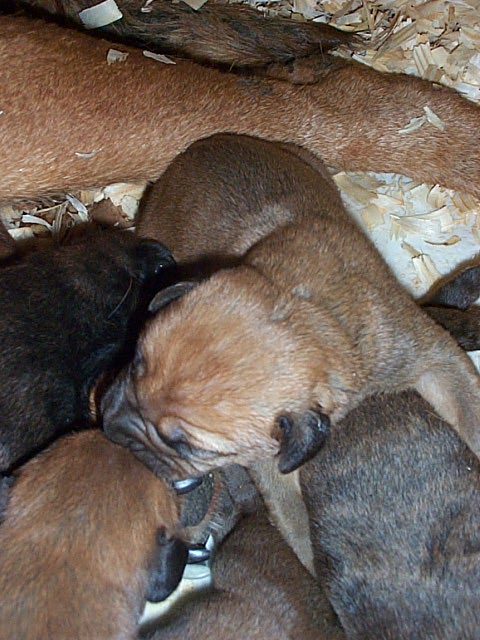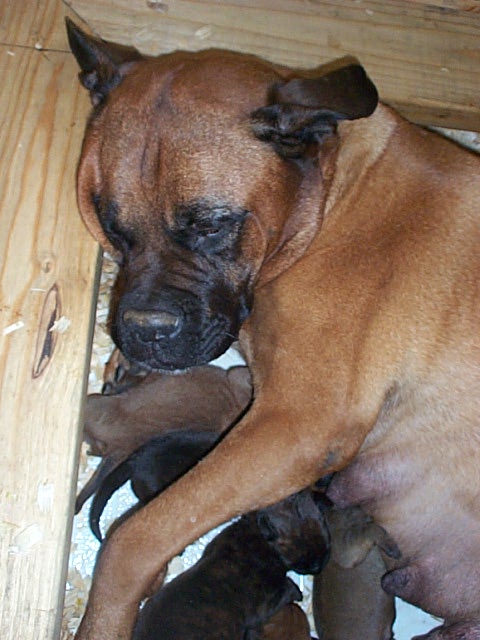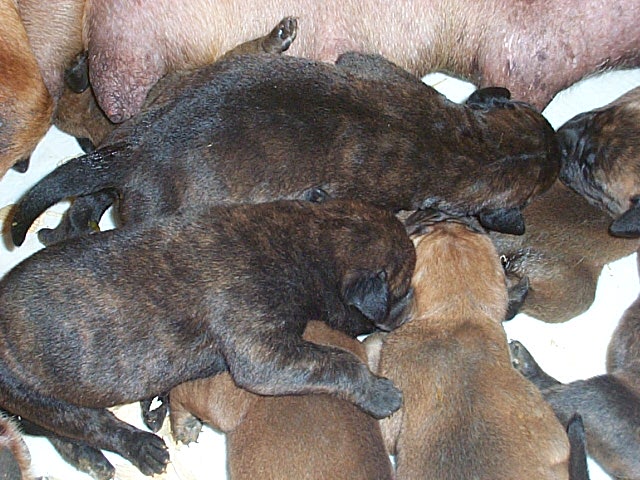 We will be posting new pic's soon! Wacth with us... as these beautiful puppies grow into majestic little "Teddy Bears."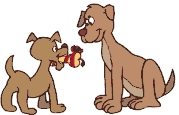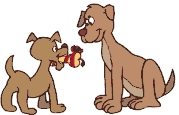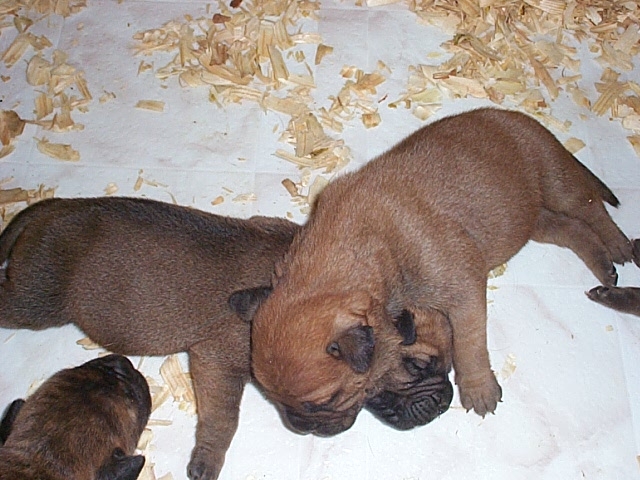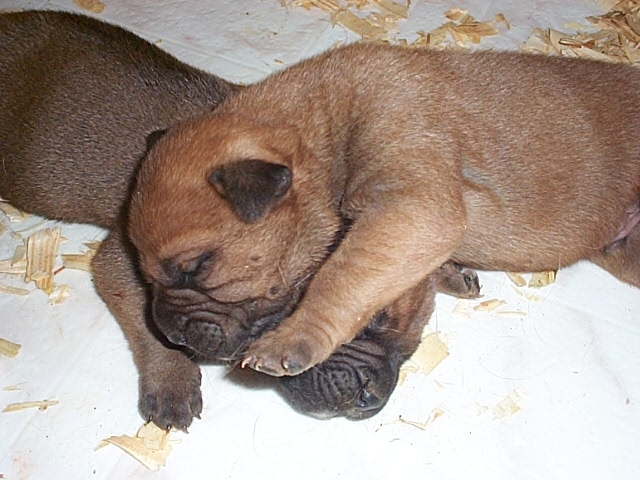 ***June 8'th 2011***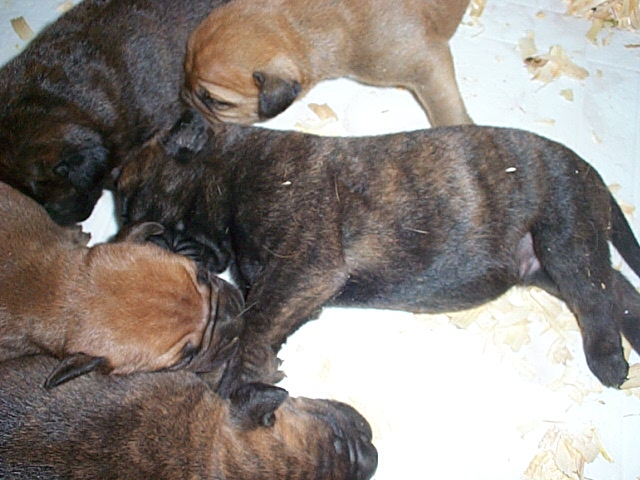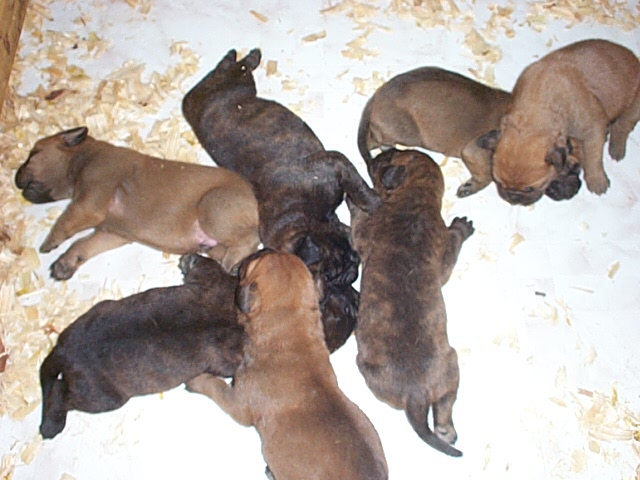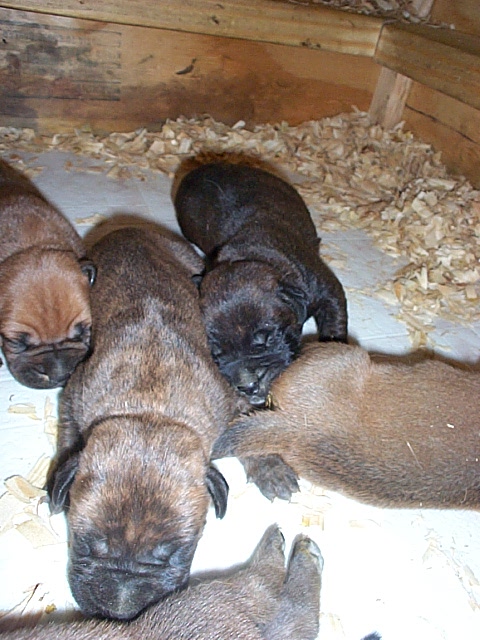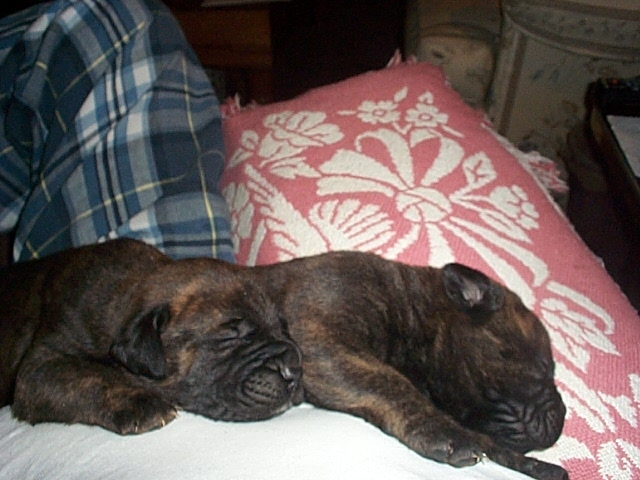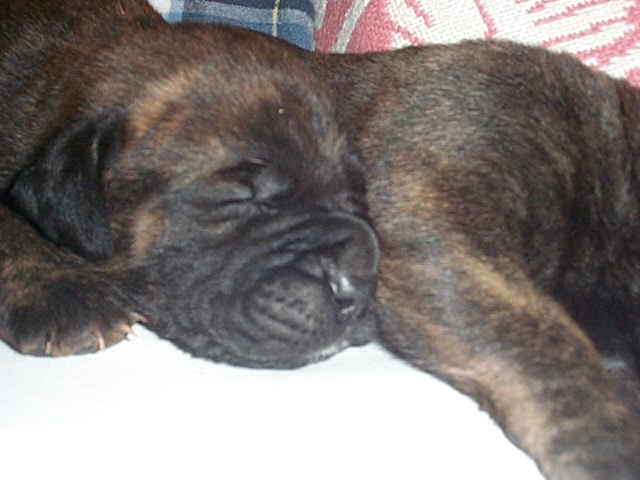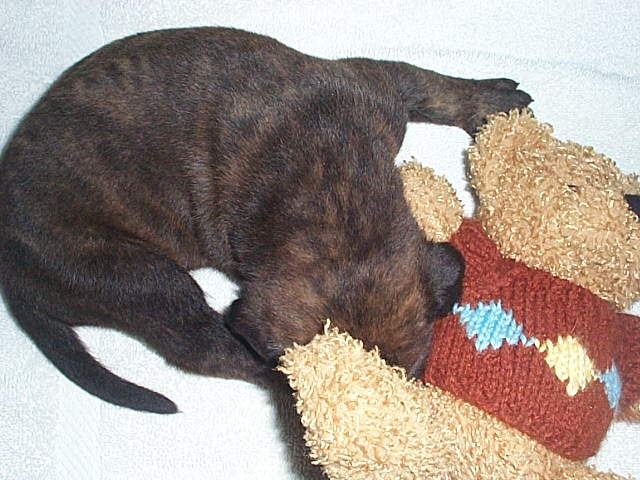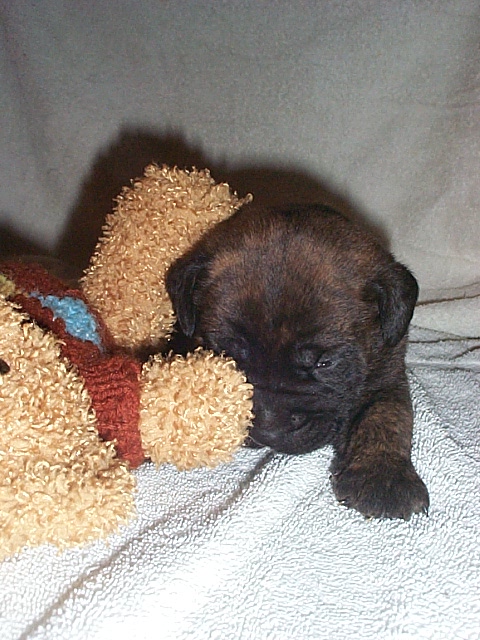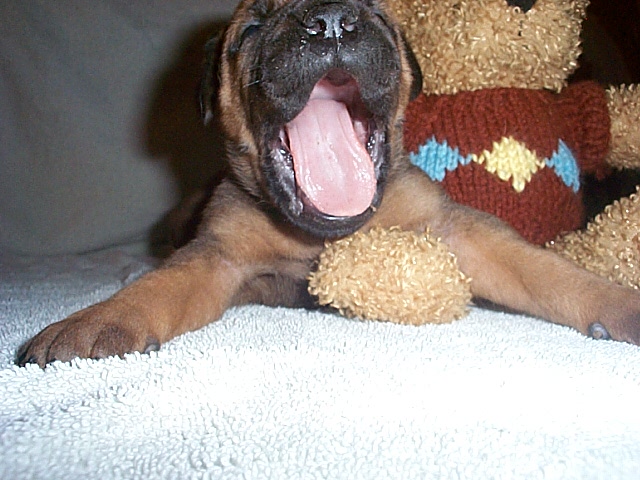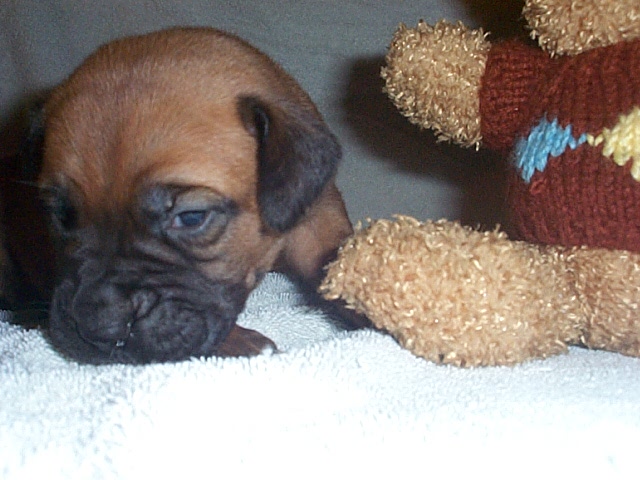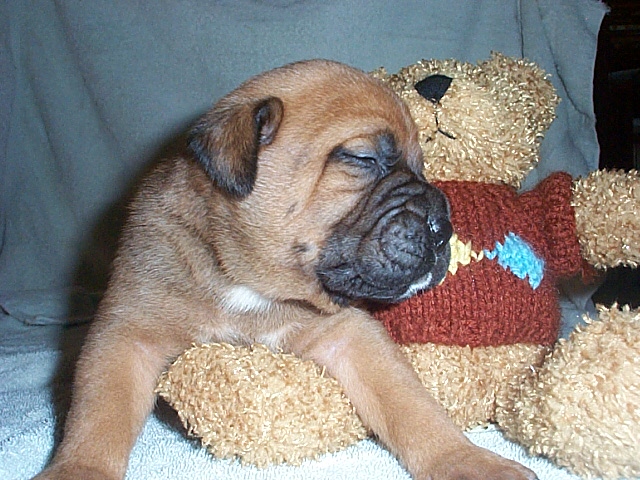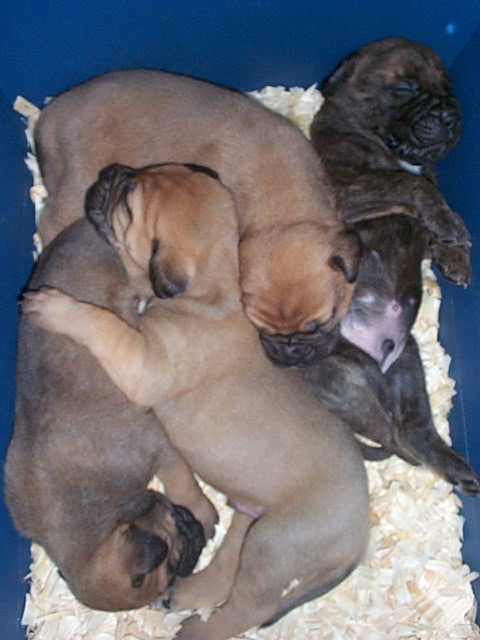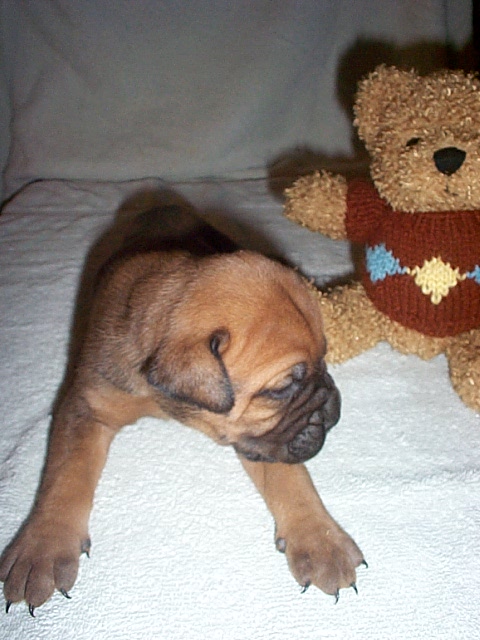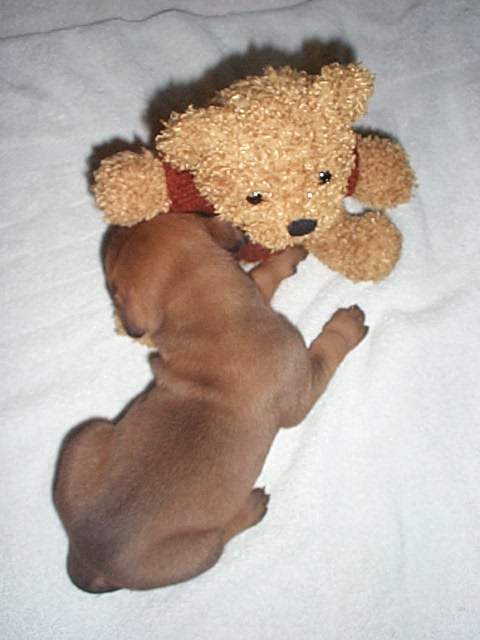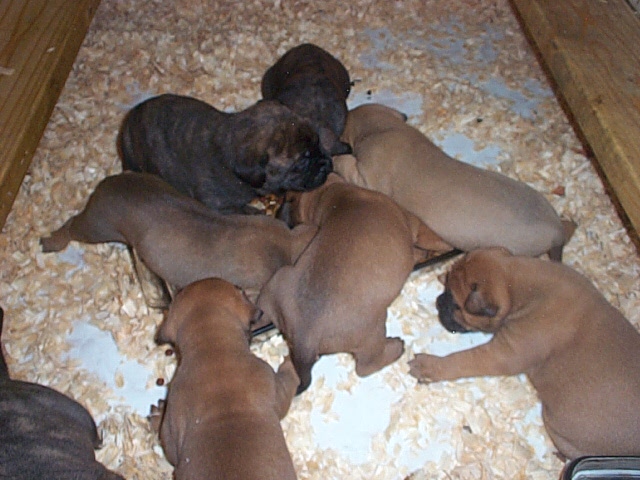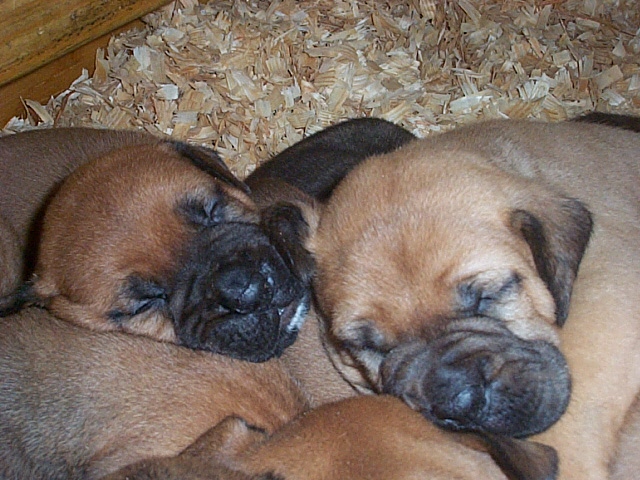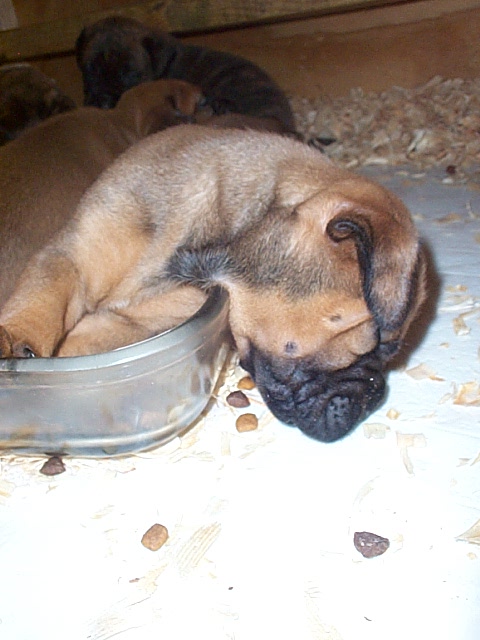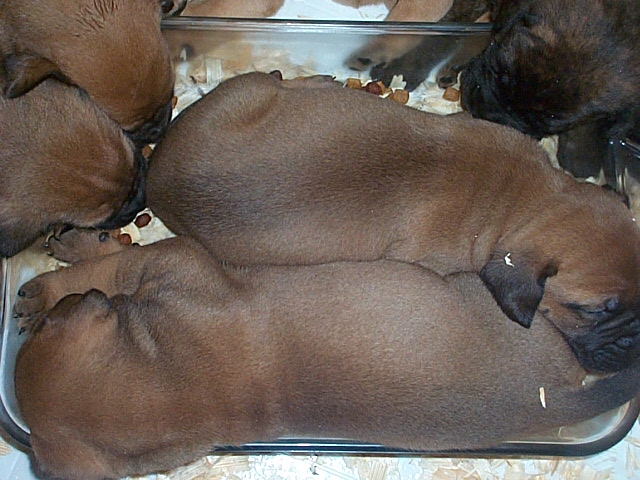 Puppies first taste of solid food, followed by a nap!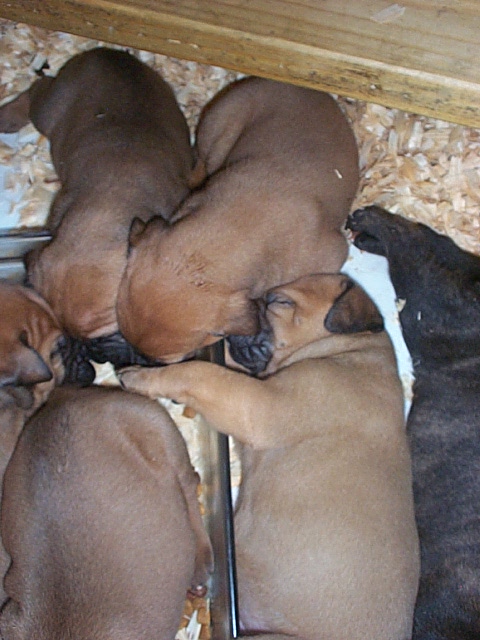 "Pup's in a Dish"
~Start with eight hungry Bullmastiff puppies...serve them dinner in a shallow 9x13 baking dish. Wait 15 min. and their out cold... Well, "Most of them!"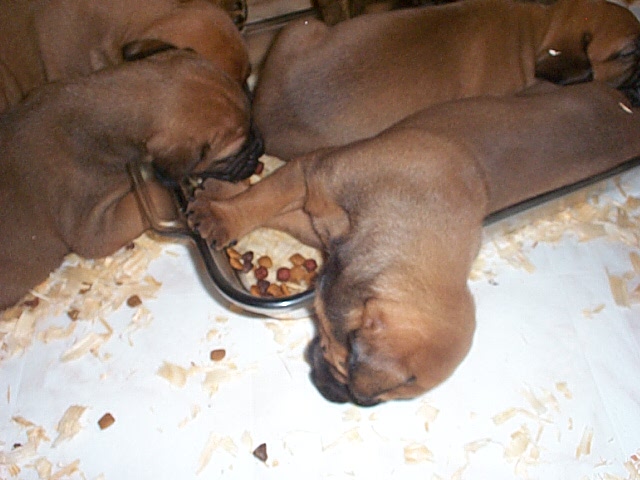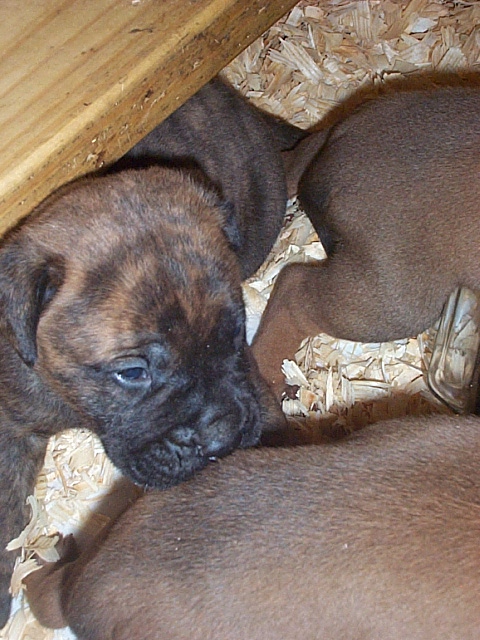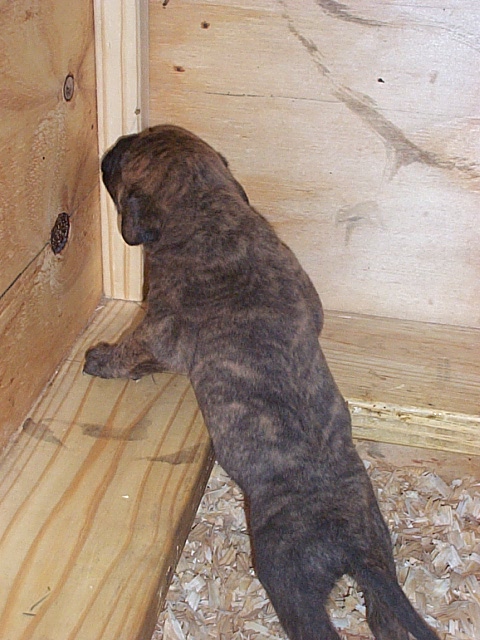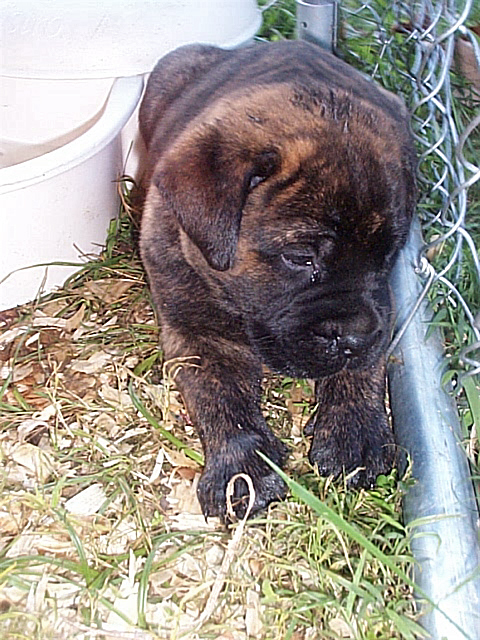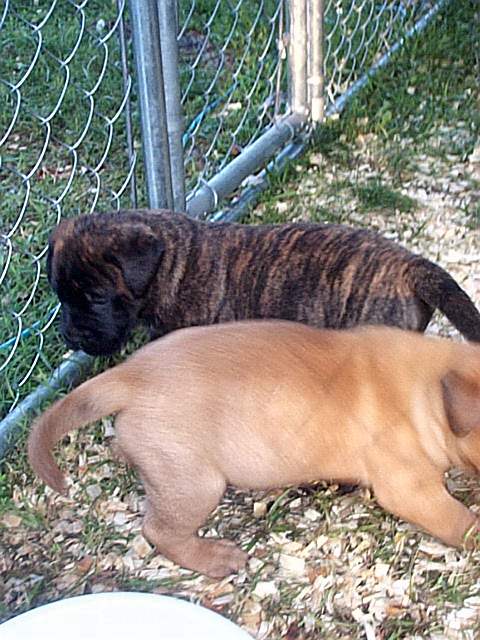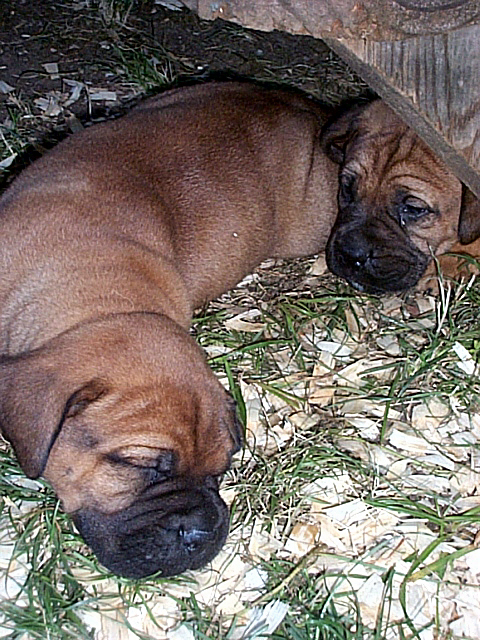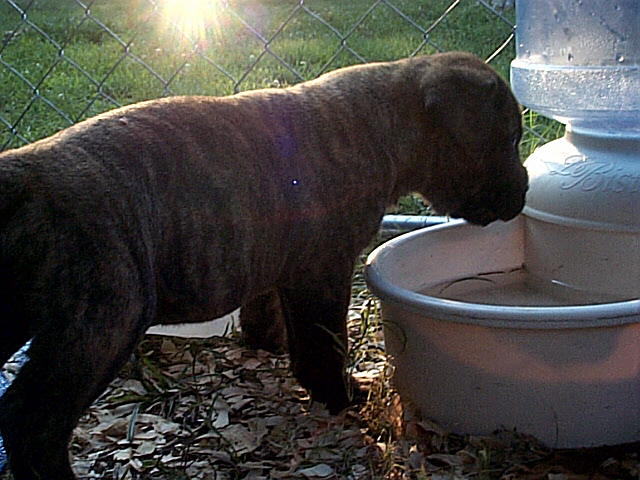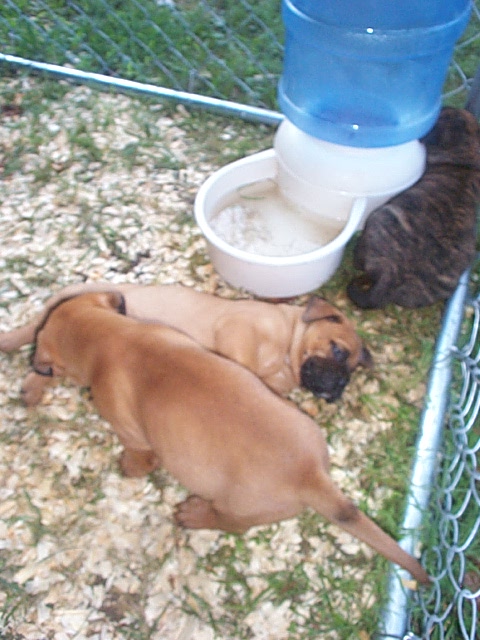 ***July 4th 2011***
Puppies Day Out for a Pic-Nic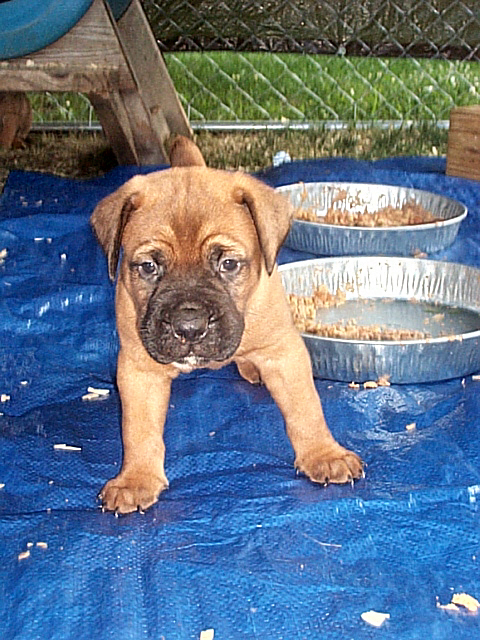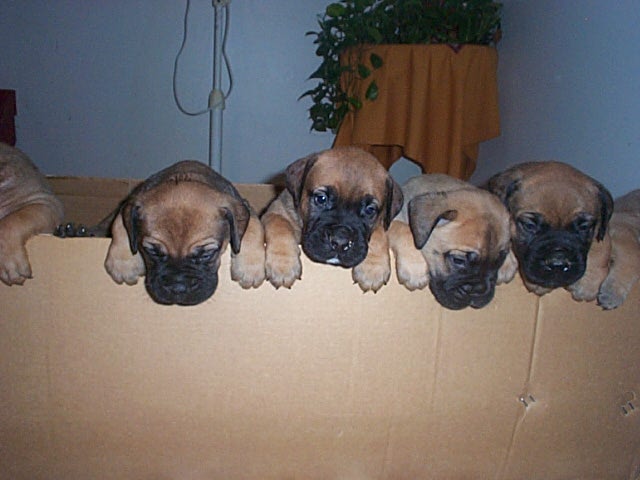 We had thirteen healthy pups in this litter...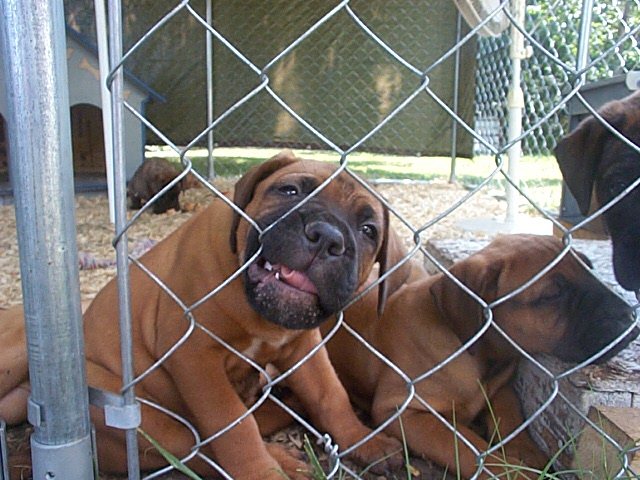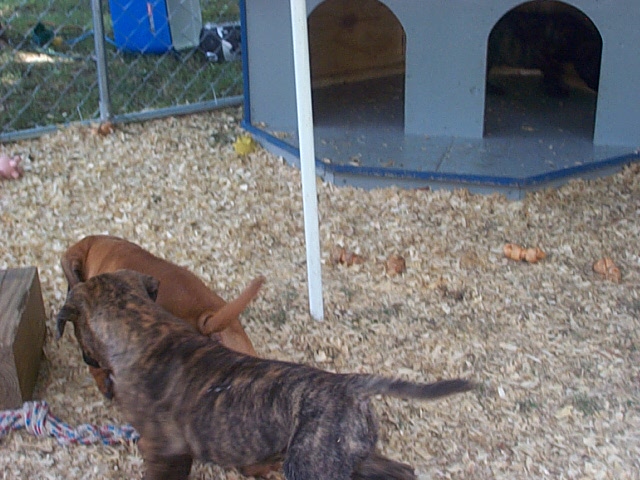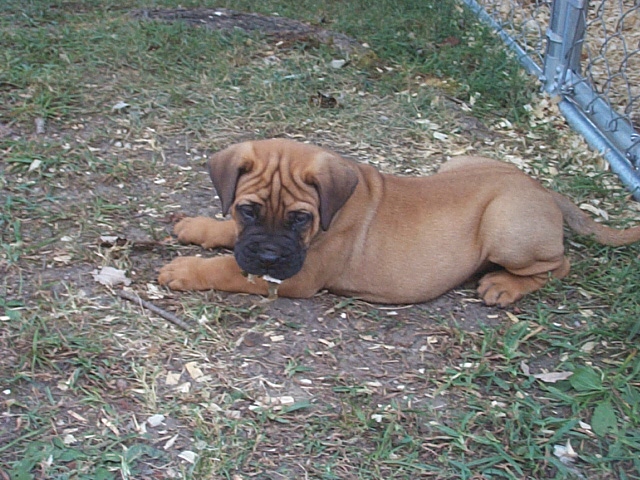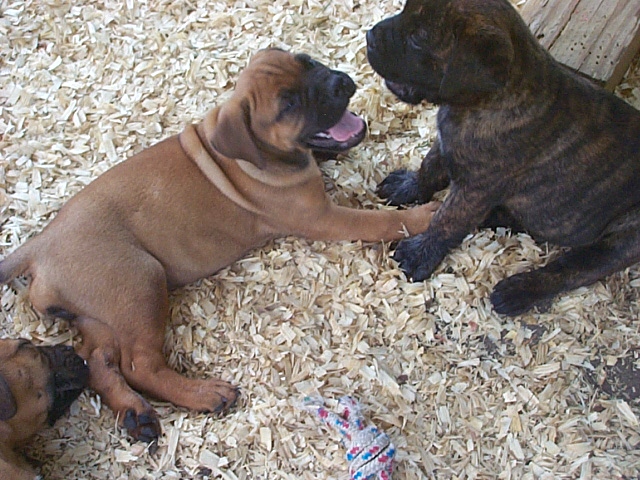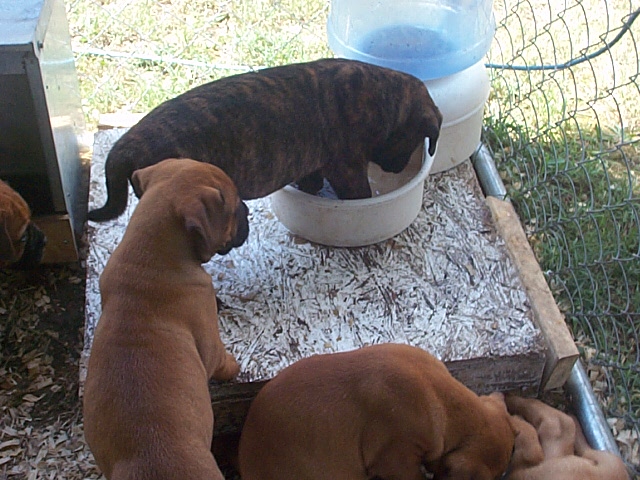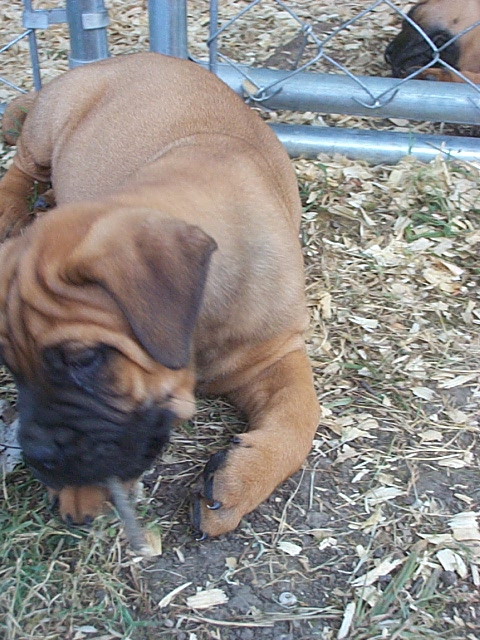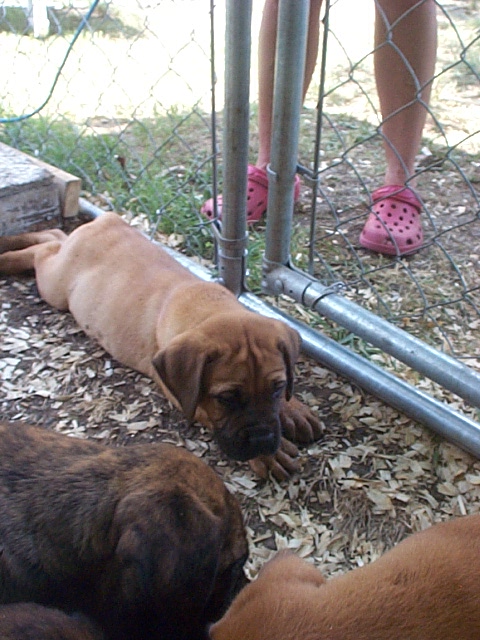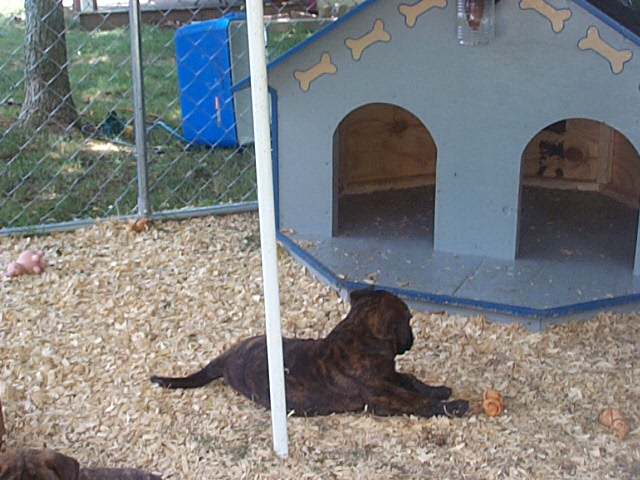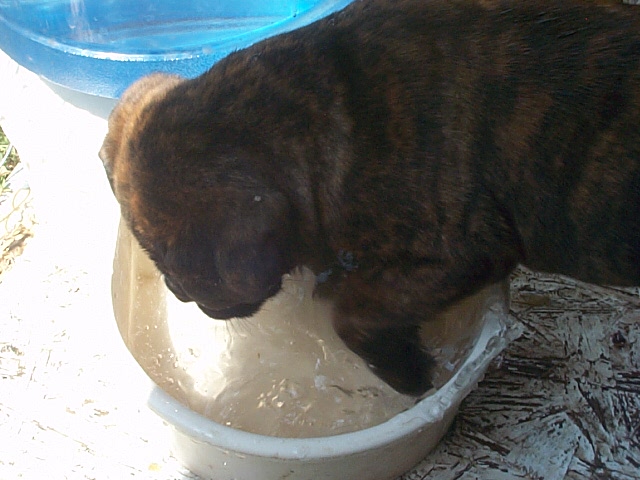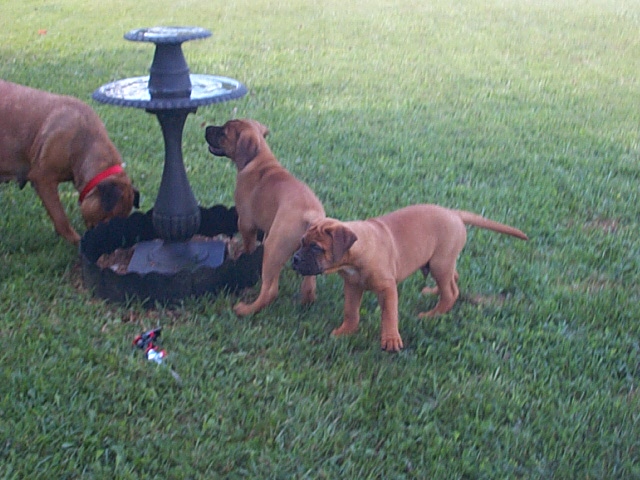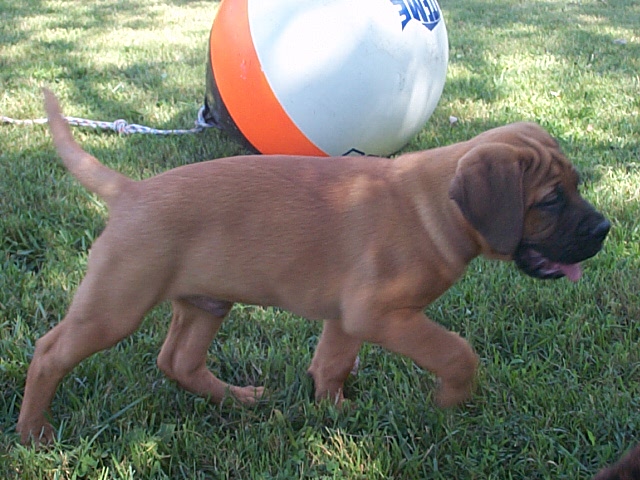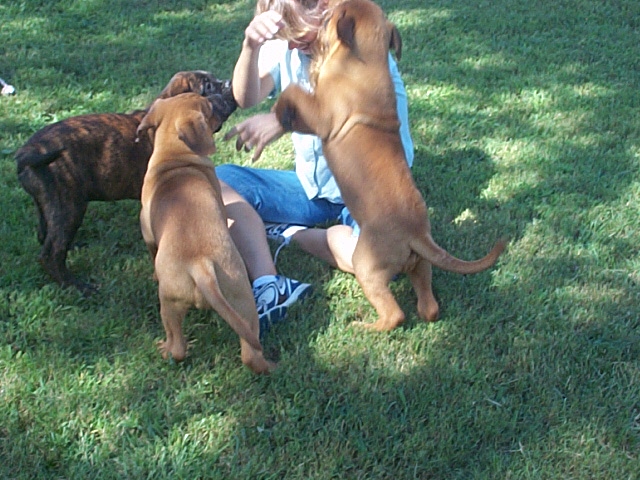 ***August 14th 2011***
Pup's @ 10 wks old...